Smart & Digital Waste Management
CALL FOR START UP IDEAS OPEN UNTIL 20th September
This year the Sardinia Symposium has a special consideration for StartUPS!

A special workshop on Smart and Digital Waste Management has been organised at Sardinia 2019, on Thursday 3rd October 2019, h. 9:00 (session H11).

Over the past 10 years, the frontier of digital technologies has advanced at a dizzying speed, changing completely our life. At Sardinia 2019 we want to explore how the field of Waste Management will be changed and will be improved thanks to the digital revolution, with a specific focus on the management of wastes in the city of the future.

The event will be organized with the specific aim to involve young researchers, start-ups, companies, associations, with presentations, practical demonstrations, posters and much more on the following topics:
smart waste collection (introducing electronic sensors and gradually automating materials and processes, etc.)
smart solutions for the management of waste in the city of the future
waste recycling and social change
waste energy recovery in small and big cities
food waste reduction
e-waste management
mew business model
smart waste management and future European Partnership
smart technologies for the improvement of reuse and recycling
the potentiality of the AR-Augmented Reality in the field of Waste Management

FURTHER OPPORTUNITIES FOR THE PARTICIPANTS
During the Symposium, a Start-Up corner will be set up in the Commercial Exhibition Hall where the selected Start-Ups may advertise their ideas and projects in a dedicated area to an unrivalled, highly-targeted audience.
In the prestigious context of the Sardinia Symposium, the session on Smart and Digital Waste Management will stimulate a lot of networking activities and will represent an opportunity to come into contact with the world leading experts in the field of Waste Management.

Furthermore, selected Start-ups will have the chance to present business proposition to companies, public administrations and private investors • to meet new technological partners • to launch new services • to find potential investors • to explore the funding opportunities provided by Horizon 2020 and partner with leading industrial and research players attending the event.

The event will be coordinated by Stefano Carosio, managing director of Unismart Padova Enterprise, the technology transfer and innovation management consulting in-house company of the University of Padova.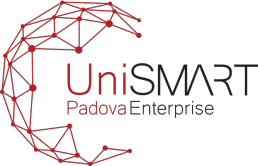 HOW TO PARTICIPATE
Participation in the Call as presenting author requires a submission of an abstract of 1-2 pages by 20th September 2019 using the online form. Please format your abstract following this template and select "Smart and Digital WM" in the list of the topics.

If you are a Start-Up please submit your proposal according to the following instructions:
Proposals must be submitted as a PDF file by email to info@sardiniasymposium.it no later than 20th September 2019 and must comply with the template available for download. Additional presentation materials can be attached.
Proposals must clearly describe the idea, the aim of the project and the potential beneficiaries.

A special section of the website will be entirely dedicated to promote projects and ideas of selected abstracts.
For further information please contact the Organizing Secretariat at info@sardiniasymposium.it


PARTICIPATION FEES / START-UP DELEGATES

Registration to the entire Symposium (only reserved for Start-ups): € 500 + VAT 22%

Registration fees include: access to all conference sessions (5 days), presentation in the session "Smart and Digital Waste Management", presence in the Start-up corner, dissemination of the project / start-up idea (on the website and during the Symposium), a copy of Symposium proceedings and conference materials, coffee breaks, evening social events, gala dinner. REGISTER HERE

Registration to the "Smart and Digital WM" event only:

One delegate: € 250 + VAT 22%

Two delegates: € 450 + VAT 22%

Registration fees include: access to all conference sessions (one day pass), presentation in the session "Smart and Digital Waste Management", presence in the Start-up corner, a copy of Symposium proceedings and conference materials, coffee breaks, evening social event.

To register only for this side event, please fill in the form available here below and send it to info@sardiniasymposium.it