NeoruraleHub
Based on the legacy of Giulio Natta and decades of Research & Development, NeoruraleHub has developed new technologies for sustainable and environmental-friendly society, where business goes together with landscape, environment production, biodiversity regeneration and natural resources savings. NeoruraleHub stands as an Innovative Technology Provider in the field of Blue Economy.
From agriculture techniques to machine learning algorithms applied to food transformation with the aim to avoid fossil fuels and fertilizers, save natural resources and make high quality food in a sustainable way. Venture Capital activities led to the creation of Innovation Center Giulio Natta where an Open-Innovation approach complements in-house R&D, joining companies and start-ups to work together for a sustainable future.

According to FAO, agriculture, with an expected population of 9,8 billions in 2050, will have to face a huge problem to feed the planet and neither Europe nor the USA have space for agricultural expansion.
If we consider that up to 33% of arable soils nowadays are already in an advanced stage of degradation and that we will need an increase of about 60% of food production to feed world's population within the next three decades, we understand that the problem seems rather dramatic.
The only chance is to bring fertility back to the soils by avoiding, first of all, chemicals that make the soil deconstucted and unable to mantain nutrients, being the main reason for desertification.
If we also take into consideration the problem of global warming, with rising temperatures and violent phenomenons resposible of increasing hydrogeological risks all over the world, the situation is more and more complicated and it makes our biosphere totally at risk.

Today NeoruraleHub is proposing an olistic concept of circular economy in the agrifood industry, through Cultural Innovation. The purpose is to make real the needed improvements to deliver a new model for social and economic development which takes into account its sustainability.

The environmental protection is now connected to natural resources conservation, being them soil, air, energy, water and biodiversity. Today it is clear that natural resources saving needs to be strictly connected in a whole integrated concept where, more than ever, soil, air, energy, water and biodiversity are the key elements for a sustainable, regenerator economy. Energy saving, for example, is a positive approach to limit the consumption of those natural resources which are usually deployed with no respect for future generations.

Circular sustainability therefore represents the challange on which NeoruraleHub works, with the developement of new technologies and techniques to transform human activities toward a zero impact approach, through the concept of circular and regenerative economy. Thus a new innovative "Territorial System" is developed, focused on activities, areas, districts and lands evaluation according to a mutual support of competences on resources savings.

Through its history, NeoruraleHub has always invested relevant resources in research and development applied to projects regarding new techniques and technologies targeted all to the common aim of transforming the linear enconomy into a circular one, trying to translate a system based on consumption into a sustainable one, capable to produce less and less waste.

The NeoruraleHub Group's farms represent a laboratory where natural approaches, together with innovative minimum tillage techniques, are constantly tested alongside with other techniques for biodiversity social and economic, nutrients recovery technologies and continuous development of innovative know-how in the field of soils fertility and their applications in peri-urban areas. This makes NeoruraleHub an holistic model of sustainability to develop, the so called, Smart Cities, which will be the City-State of the future. These cities provide services but create also issues which only a Smart Countryside can provide an answer. This approach developed by NeoruraleHub, toward a more sustainable development, is called Environment Production and NeoruraleHub works as technology provider for its adoption around the world.

NeoruraleHub's experience, patents and know-how, deriving from the aggregation of companies and decades of research and development, are available to be released and used as new model in different environments and geographical areas. The aim is to let everyone quickly follow circular sustainability's way and support it in its development, helping the growth of stakeholders' systems, spreading them all over to reach the welfare.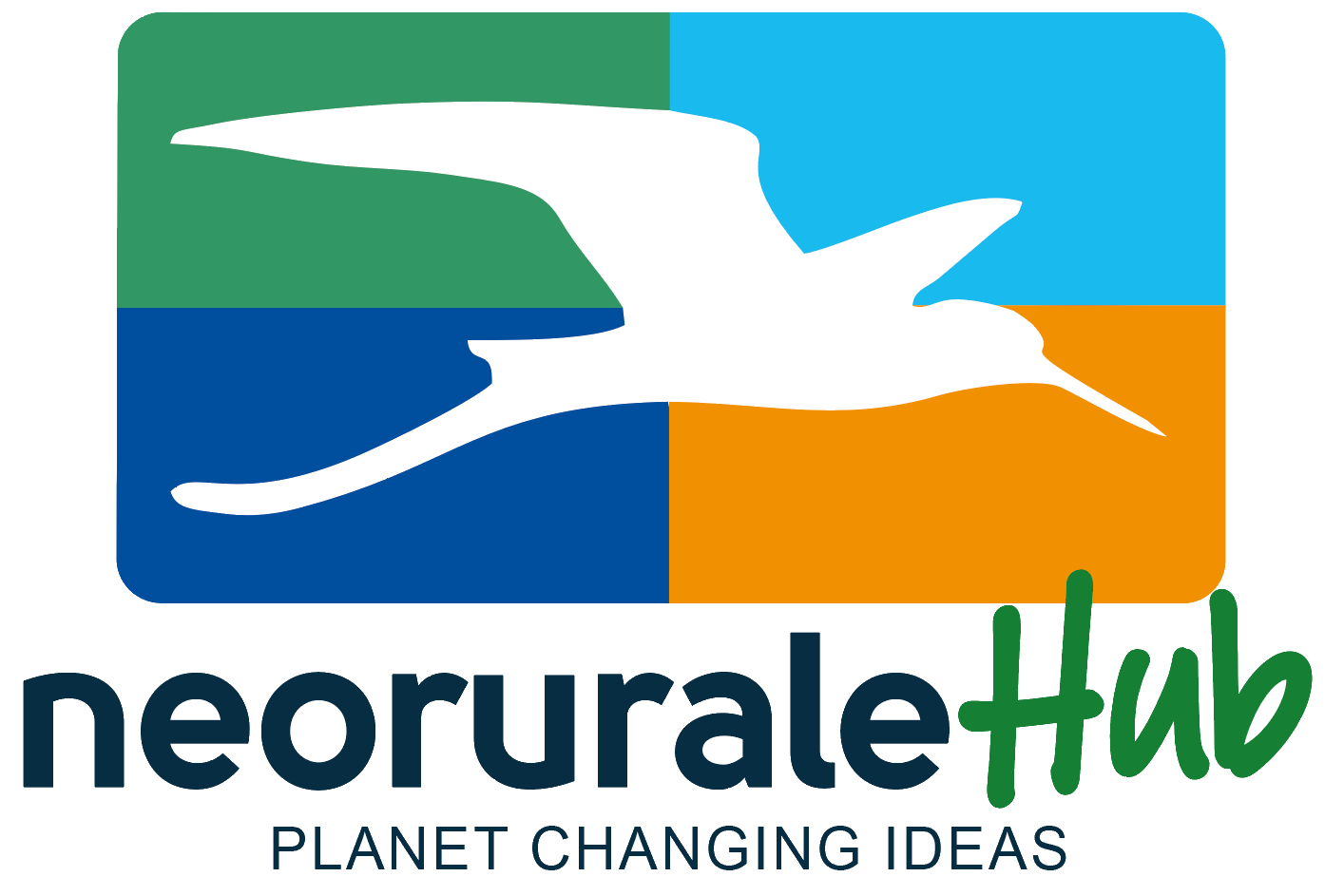 Legal office:
Via Vittor Pisani, 20
20124 Milano, Italy
Operational headquarters:
Innovation Center Giulio Natta
Località Cascina Darsena
27010 Giussago (PV), Italy
Tel. +39 03821578201
Email: alessandra.tiribelli@neorurale.com
Website: www.neoruralehub.com